DIXON, Ill. ) – While former Dixon comptroller Rita Crundwell serves nearly 20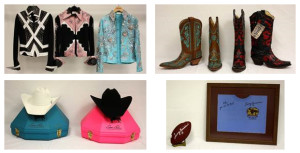 years in prison for stealing $53 million from the city, the U.S. Marshals Service is touting success in selling more of her personal belongings. The sale of clothing and accessories raised more than $46,000.
The Marshal's Service says the publicity about the case and the two-week online bidding process provided a world-wide opportunity for public participation.
Individual lot sale prices from the online auction that closed Tuesday, Nov
---